Are you looking to purchase Premium Themes for your blog or blogs? I can help to get 55+ Premium WordPress Themes in Just $49 – With Lifetime Support as well as FREE Access to All future themes. These 50+ Premium WordPress Themes are also a  great collection which consists of great designs for blogs, business, e-commerce, news, deals & portfolio websites.
Whether you're a business, creative professional, writer, freelancer, or someone wanting your own online presence, these themes will help you make your own amazing websites!

Theme Junkie – 55+ Premium WordPress Themes
Themes Sale – Get Up To 50% OFF on LifeTime Package
Theme Junkie is the famous WordPress premium themes creators in the marketplace. They are basically known for their affordable SEO friendly WordPress themes, which are mostly AdSense ready. If you are a beginner blogger on a tight budget, Theme-junkie is the perfect choice for you. Because they can provide you with a premium AdSense ready theme at an affordable price.
Some of their famous themes include – Creative, Wayfair. Designbiz, Beginner theme. Check out the full collection of  55+ Premium WordPress Themes.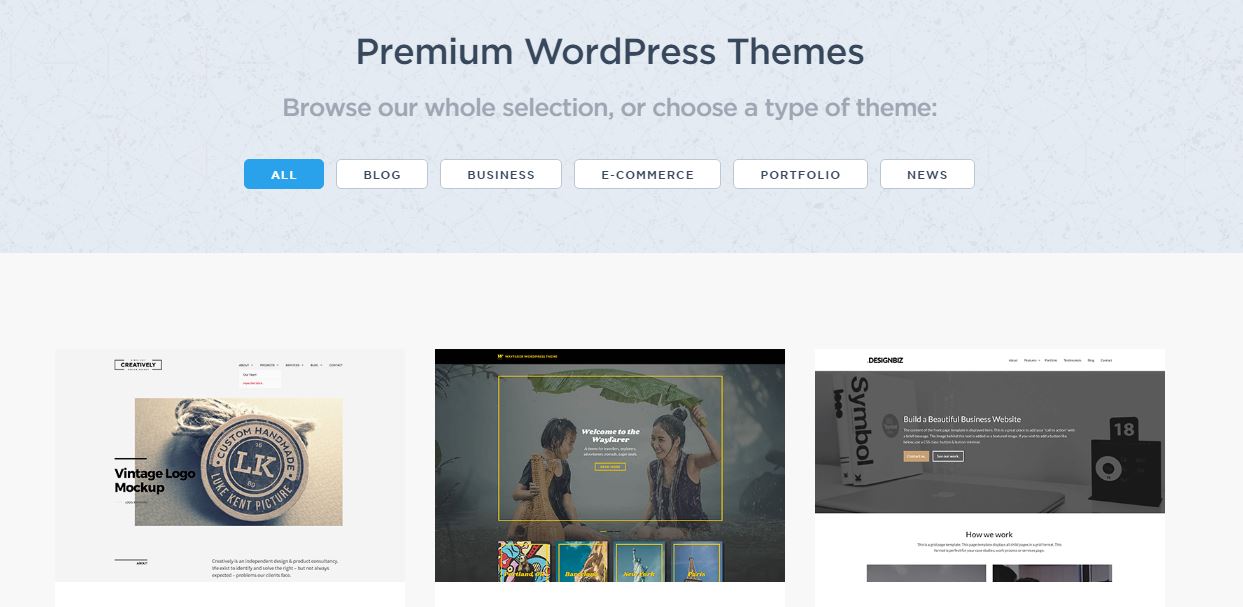 Why I Purchased LifeTime Package From Theme-Junkie?
When I first saw Theme-Junkie's collection of 50+ Premium WordPress themes, I just became their fan.  They created their themes by giving so much focus on their customer's satisfaction that once you install their themes, you will get all the required functionality without even writing a "Single Line of Code". On top of that, they have the world's best customer support. The support guys work 24×7 for their customers. You will get your questions answers in just a blink of an eye. If you need a proof, see this –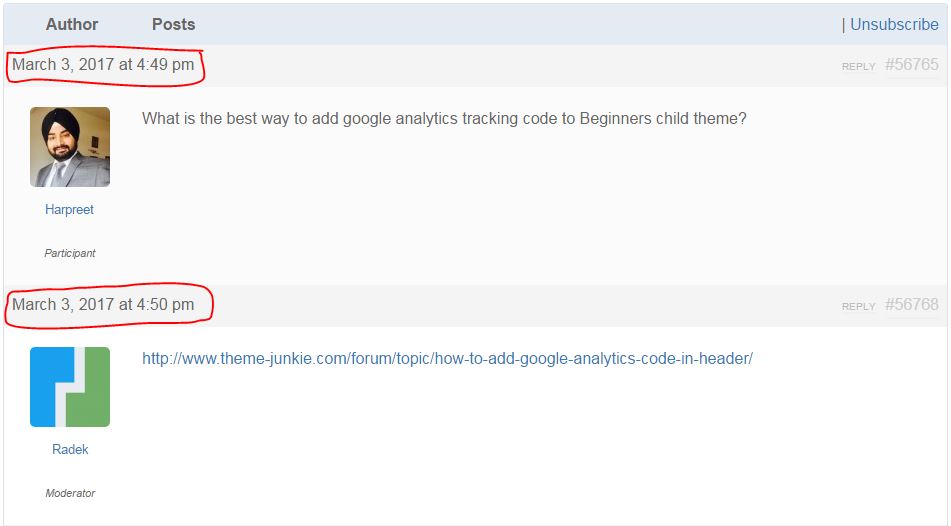 There are some other advanced features of Theme Junkie premium wordpress themes, which make them one amazing pack of the very attractive offer.  I can't simply resist myself without mentioning a few of those here.
Elite Professional Designs –
When I first looked at the Theme-Junkie themes collection, the first that grab my attention was the professional designs. Right now at DigitalHarpreet, I am using Beginners Theme from Theme-Junkie and I love its design and simplicity. Now I don't have to look around for plugins, code snippets for anything for my blog design. Beginners Theme has provided me everything that I need to run a good looking blog.
Check Out Theme-Junkie's  50+ Premium WordPress Themes Designs
Another good thing about their premium themes design is that you can very easily customize the basic theme as per your needs. Moreover, if you want to create your website exactly similar to the DEMO website, they have a great step by step tutorials to guide you to make your website similar to the demo. And while customization, if you face any issue or you have any idea to implement, then just drop a message to the world's best support team.
Backed Up With Solid Coding
Themes of Theme Junkie are written in very clear and high-quality language, which ensures better compatibility of these themes with any major web browsers.  Use of neat PHP/HTML/CSS and search engine optimized language code will deliver you the best theme each time you need them to work for you.  You don't need to worry about placing Adsense ads on your websites, as these themes are Adsense ready and are highly compatible with it.
Lifetime Customer Support
This is the biggest reason why I purchased LifeTime Package from Theme-Junkie. With LifeTime Package, you will get all 55+ Premium WordPress Themes with their LifeTime support. So, no matter which theme you like, you will get access to their 50+ Premium WordPress Themes with lifetime support + lifetime updates. That's a very big commitment from them. And all you can get in just $49. That's an amazing deal that you won't get every day.
Free Access to Future Themes
When you buy All – Theme Package or Life Time Package from Theme-Junkie, you will get free access to all their future themes as well. They publish at least one theme per month so you will get access to those also going forward.
Theme Junkie Membership Plans
Theme Junkie offers two membership plans for its users – All Theme Package membership priced at $49 and Lifetime Package membership @ $99.  All Theme Package membership will earn you one-year subscription from Theme Junkie, however, you can use themes for the lifetime.  And Lifetime Package membership as the name itself suggests, will buy you a lifetime association with Theme Junkie.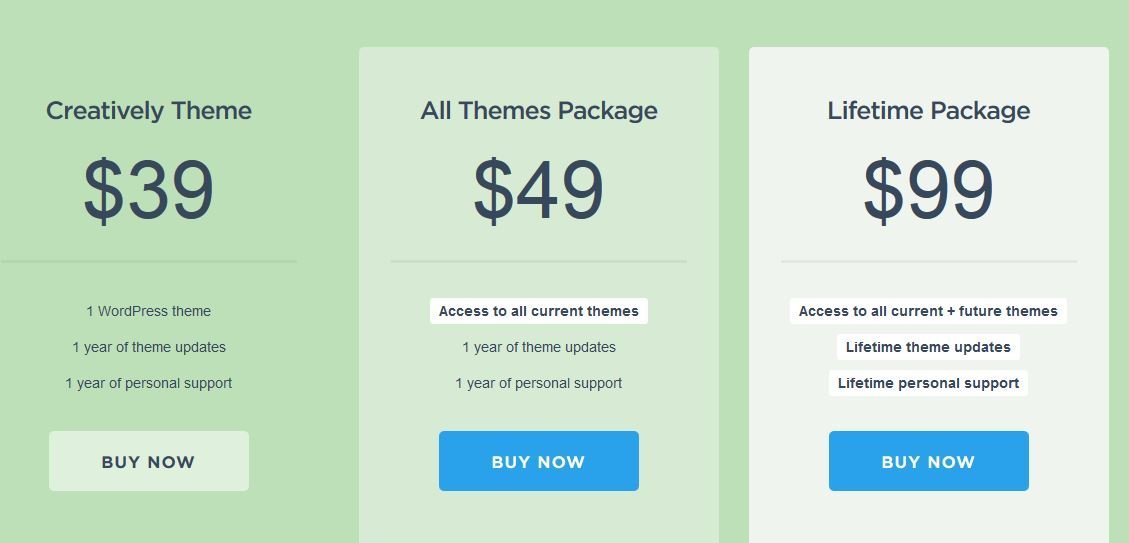 Theme Junkie Membership Plans – 30 % OFF
Right now, there is a spring 2017 sale is going on at Theme Junkie. With that, you can save an extra 30% OFF on their membership package. So with a discount, you will get the same membership packages at this price –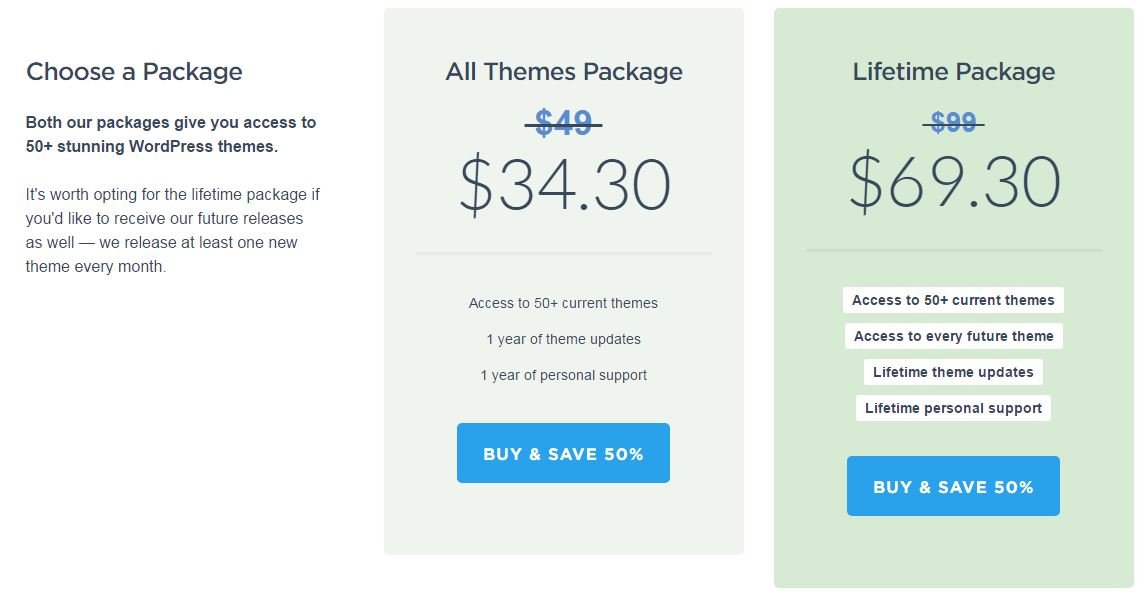 Get Life Time Package at Theme-Junkie in $49.50
Step 1: Go to Theme Junkie Theme shop from here. This will bring you to this page. Now click on "Buy Now".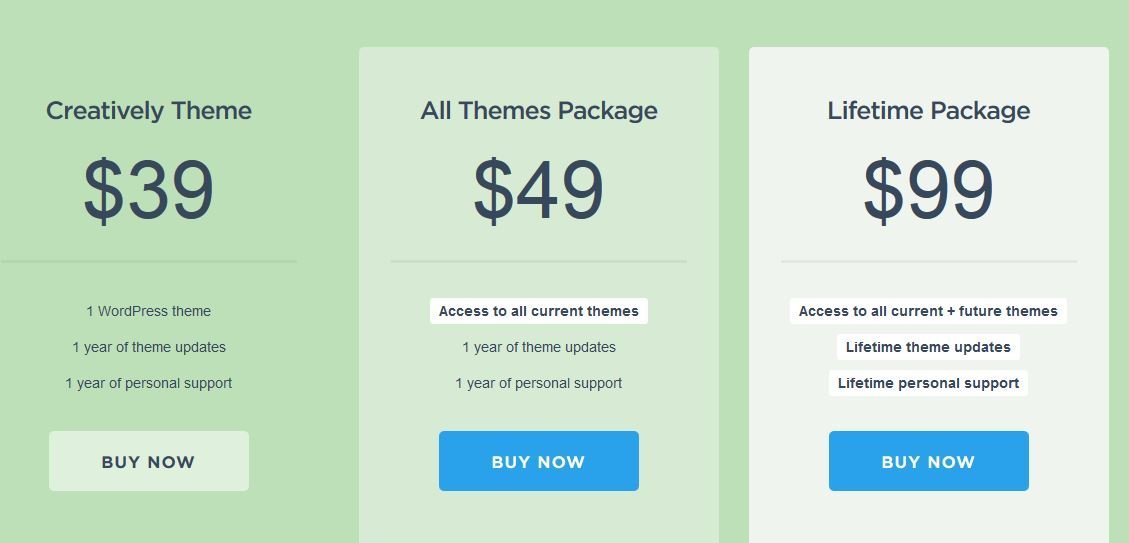 Step 2: Once you Click BUY NOW, you will see this screen.

Step 3: Fill out this form and send your details to Theme-Junkie. They will send you a 50% OFF coupon code in less than an hour.

Click To ACCESS the Discount Coupon Form
That's it!! Once you get the coupon code from the Theme-Junkie, just apply it at checkout and enjoy 50+ Premium WordPress Themes in Just $49.50 – With Lifetime Support from Theme-Junkie.
IMPORTANT***
IF NOT SWITCHING FROM PREMIUM THEME – CONTACT ME TO GET $50 % OFF DISCOUNT COUPON. 
You can contact me at @digitalharpreet on my Facebook page or you can send me a direct email using this form: Contact
Also Read:
Don't forget to LIKE my Facebook Page and follow me on Twitter for more updates! Happy Blogging! Cya!