Are you an Internet Marketer or a Blogger or someone who is wasting your valuable time in creating Landing Pages? If yes, then I'm sure you will love this simple easy-to-use Drag and Drop Software that Creates All Your Landing Pages In Mere Minutes. The software name is "InstaBuilder 2.0"
Following are few important features of InstaBuilder 2.0 – 
Simple Drag-n-Drop Page Builder

100% Mobile/Tablet Responsive

100+ Pre-Designed Templates

2 & 3 Step Opt-in Technology

Built-In Image Editor

One-Click HTML Converter

Export & Import

Welcome Gate

Split Testing

Advanced Analytics

Scarcity Builder & much more!
Why InstaBuilder 2.0 is the Best "Landing Page" Software?
Here are few reasons that make InstaBuilder 2.0 # 1 "Landing Page" creation software in the world.
1. Built In 100+ Ready to Use Templates 
There are over 100 pre-built templates to quickly and easily create high converting, beautifully designed: Squeeze Pages, Mini-Squeeze Pages, Video Squeeze Pages, Sales Pages, Video Sales Pages, Launch Pages, Webinar Pages, Thank You Pages, Download Pages, Upsell Pages, Coming Soon Pages and much more.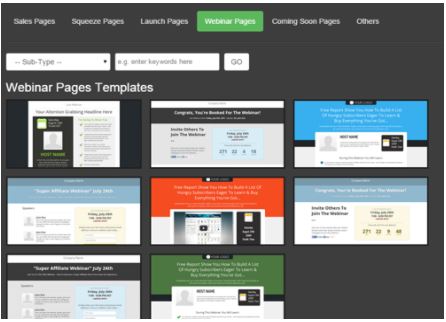 You can always start with any template and then customize it and build your own variations making each page 100% unique as per your need.
2. Use Welcome Gate to Lock You Content For More Leads
You can "Block" any and all content of your choosing with a landing page that "forces" visitors to opt-in before accessing your all important information.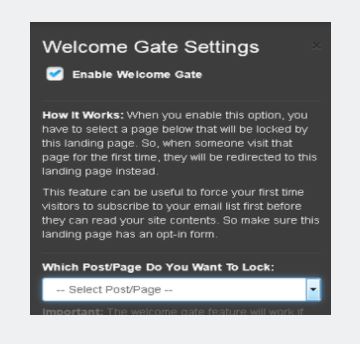 With InstaBuilder you can block one page or ALL of your pages with just the click of a button.
3. Build in Image Editor to Make Your Images Prettier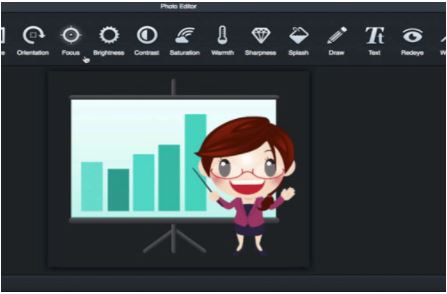 InstaBuilder 2.0 comes with built-In Image editor which can be tooled with a landing page creator.
Powered by Adobe's Aviary SDK that means it works and it works really well.
Using Image Editor you can edit old images into professional brandable icons right within the visual editor and then use it in Landing Page.
4. Auto Social Sharing Buttons Integration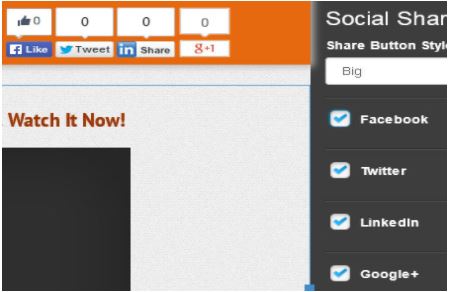 InstaBuilder 2.0 automatically integrated your landing page with the 4 leading social media sites i.e. Facebook, Twitter, LinkedIn & Google Plus.
Display or hide your "social status" with a simple one-click process.
Increase leads and sales by offering your visitors and customers the chance to share you with the world.
5. Available with SEO Options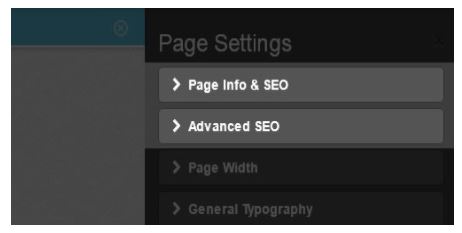 InstaBuilder 2.0 comes with SEO options. These options help you to customize your landing pages with SEO information.
High-level SEO editing available which include keyword targeting features.
InstaBuilder 2.0 make your landing pages search friendly for maximum exposure and sales.
What are Successful Marketers Saying About InstaBuilder 2.0?
InstaBuilder 2.0 comes with 60 Days money back guarantee which allows you to use & experiment this world class WordPress Plugin on your site.
Remember that if you don't like it, your purchase is backed by the 60 days money back guarantee by the InstaBuilder 2.0 makers. So basically you absolutely have nothing lose.
InstaBuilder 2.0 Frequently Asked Questions
Q: Is InstaBuilder 2.0 a monthly recurring service to use the system?
A: With InstaBuilder 2.0, there are no monthly commitments. Your investment is a one-time fee and you can use it for as long as your website stands!
Q: Do you provide customer support for InstaBuilder 2.0?
A: Absolutely! Our friendly support team is available if you need any help with using InstaBuilder.
Q: What about updates?
A: Your purchase includes 1 year of support and updates. After 1 year, there is an optional renewal ($37/year) if you want continued support and updates. But if you dont want updates after the initial year, there are absolutely no ongoing fees.
Q: What are the requirements to using InstaBuilder 2.0?
A: You only need to have WordPress installed on your website. Installing InstaBuilder 2.0 is easy and a PDF, as well as video tutorial, is given for you.
Q: I already own InstaBuilder 1.0. Do I need the new InstaBuider 2.0? What is the difference?
A: InstaBuilder 2.0 was built on an entirely different source code engine than its predecessor so you can consistently outperform your competition. The newest incarnation is packed with several cutting-edge features not found in the first version.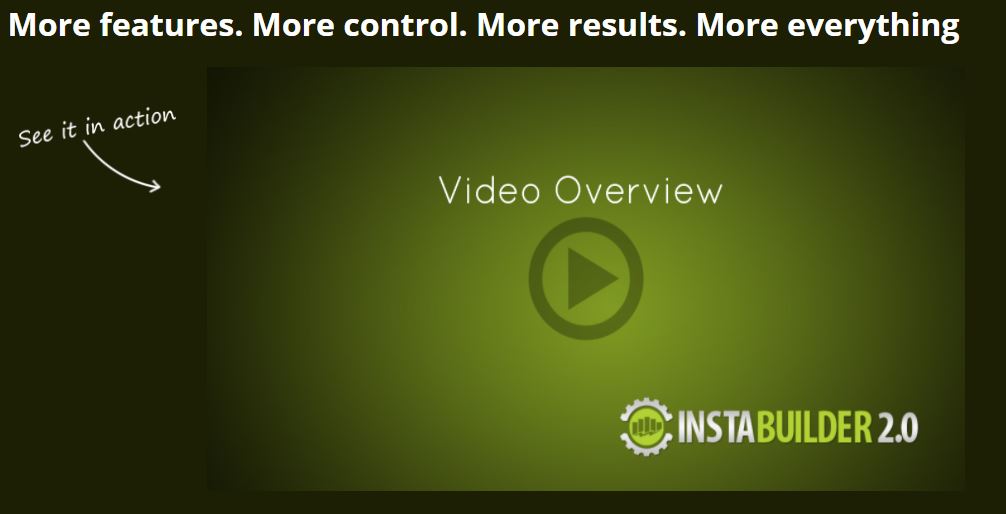 Also, Check: OptinMonster (Email Marketing Tool)