Top 12 Marketing Courses to Elevate Your Skills Today
When I first started out with digital marketing, I was blown away by the sheer amount of online social media and marketing courses available!
I read numbers of articles and enrolled in as many marketing courses that I could possibly get my hands on. Even today, millions of resources continue to be published online every month.
It's enough to wonder …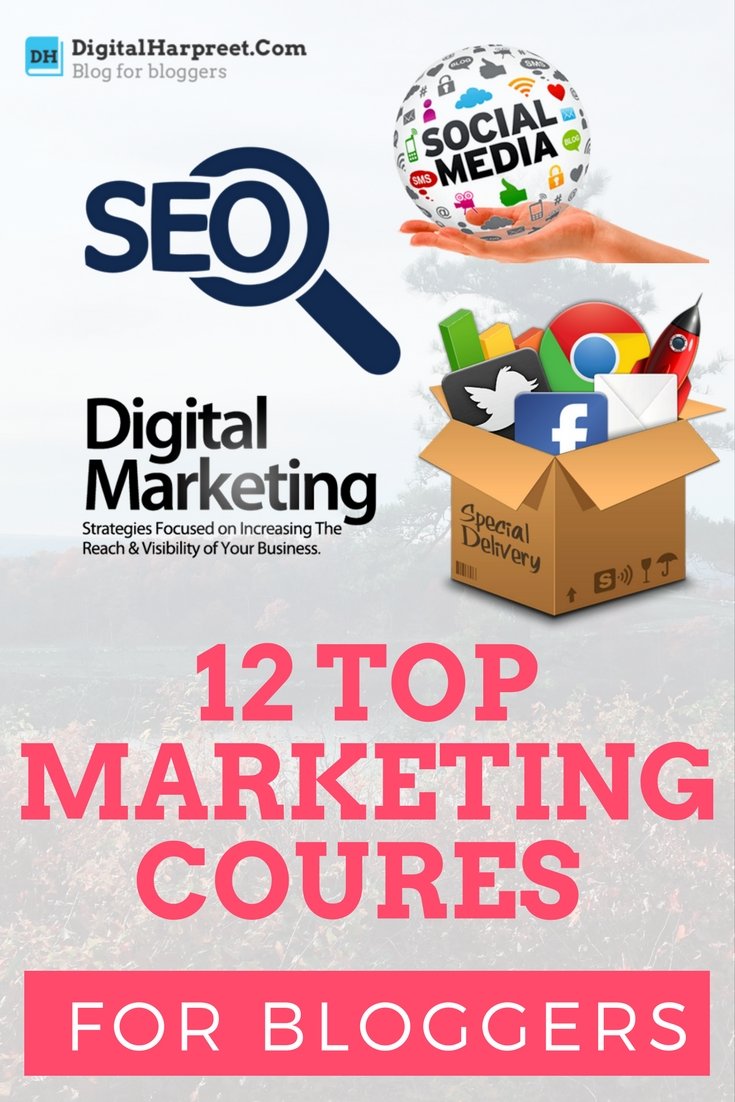 Where can you go for the best, most useful marketing information?
I've had the chance to test out and research a huge amount of resources, and I'm excited to share with you the top 12 marketing courses for bloggers that you can enroll in to upgrade your skills across the board. 
Let's dive in!
The list here includes online marketing courses in a number of social media-related topics and disciplines. If you'd like to dig into one area in particular, here's a quick table of contents so you can jump to the section that's most important to you:
List – top 12 marketing courses for bloggers
Over to you!
As Malcolm Gladwell said in his book Outliers, "It takes roughly ten thousand hours of practice to achieve mastery in a field."
Malcolm's quote just goes to show that with enough effort, patience, and practice, you can learn anything you put your mind to. I hope that this list helps you to find some great online social media classes and marketing resources.
Have you taken any online social media or marketing courses recently that you truly loved? I'd love to hear them!
Please feel free to leave a comment below and I may add it to this list! Thanks!