WordPress Page Id: Where To Find it ?
WordPress page Id is something that you will need if you want to perform some specific functions on that page or post. For example, if you want to hide or exclude some pages from your XML sitemaps then you may need the specific page Ids. Later, you add these page ID in your XML sitemap generator exclude list to stop showing them in your sitemap. Well, this is just one example and you may like to know this information for some other reason. So, here is how you can find WordPress Page Id –
---
Create XML Sitemap for your website using this FREE tool
---

Tip: The page ID number can be visible inURL if you have the "default" setting for "permalinks" under "settings" on the left bottom of the WP dashboard for your site.
---
First, logon to your site and visit the Pages menu in your admin dashboard.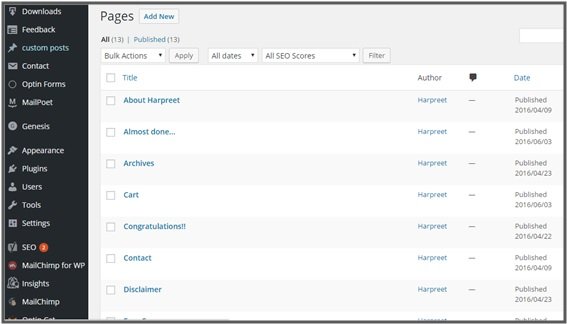 Now, click on the Edit Page that you need an ID and look at the URL in your web browser.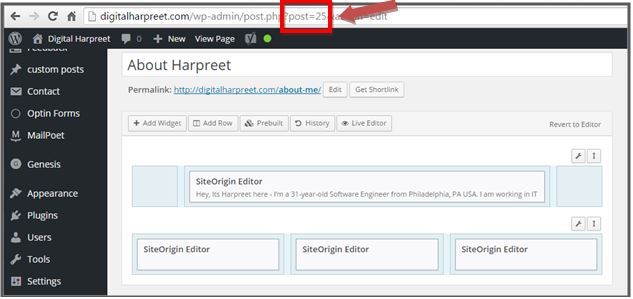 The Page ID is the number in the URL. This URL tells us that the Page being edited has an ID number of 61.
You can use this same trick to find a Post ID, Category ID, or Tag ID in WordPress. Just visit the Edit screen in your dashboard, and locate the ID number shown in the URL.
How to Quickly Find Many WordPress Page/Post IDs
Now you know where to look when you need to find an ID. However, if you find yourself looking for IDs often, you may want a faster method.
To determine page id's faster, do not open the page or post in edit mode, instead just hover your mouse cursor on the page name and check the status bar down below (right side) like the one shown below  –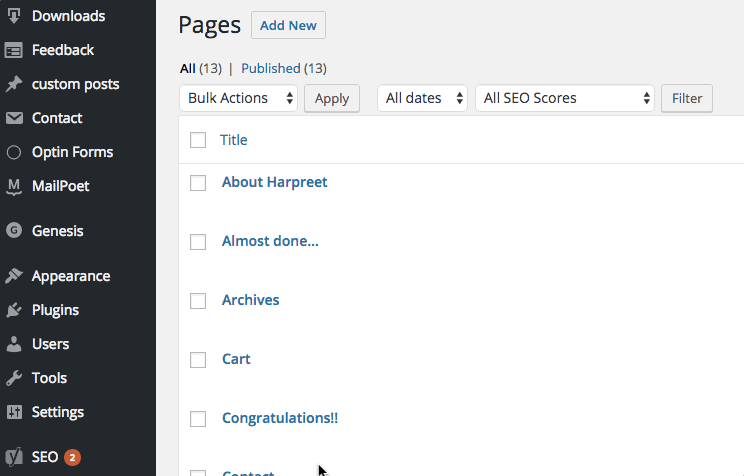 If you have any other idea of quickly finding wordpress page ID, then please share in the comment section below. If you like this idea, then please share with others.