Welcome again to yet another very important post related to WordPress blog/website. You are here because I believe that you are in a need to have a secure File management and Digital Store Plugin for your WP website. In this post, I will share my experience with WordPress Download Manager and reasons, why I recommended it to others.
---
Download a FREE version of WordPress Download Manager from here.
---
Once you download the plugin, go to your Plugins > Add New and install it. After installation, you will notice a new item added to your WordPress dashboard area with name –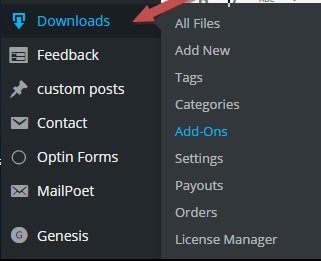 WordPress Download Manager Settings –
---
Basic Settings:
In Basic settings, you can manage –
Package permission messages like "Access Denied" or "Link Expired" etc.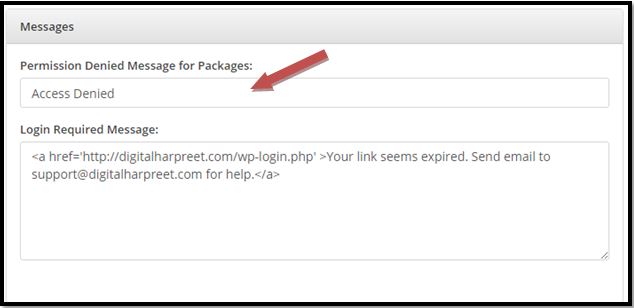 Base Server Directory – You can add roles to access files at base server directory. For example, if you just want an administrator to browse or access the file in the base server directory (/home/userid/) then you can add those settings here. Other roles allowed for this option are a contributor, author, and editor.

Sanitize Filename – You can manage Upload Settings where there is an option to Sanitize the filename. This is an important feature which will allow you to sanitize a string(file name) to be safe for use as a filename by removing directory paths and invalid characters. Sanitize filename function removes the characters like (/, ?, <, >, \, :, *, |, "), trailing periods and spaces and windows reserved filenames.
File Download Settings – This allow you to specify the download speed. Here you can enable and disable resumable downloads and output buffering options. It is recommended to enable these options if you get broken downloads. Apart from them, there is an option to open your download package in a new window. You can enable this by checking the box "Open in Browser".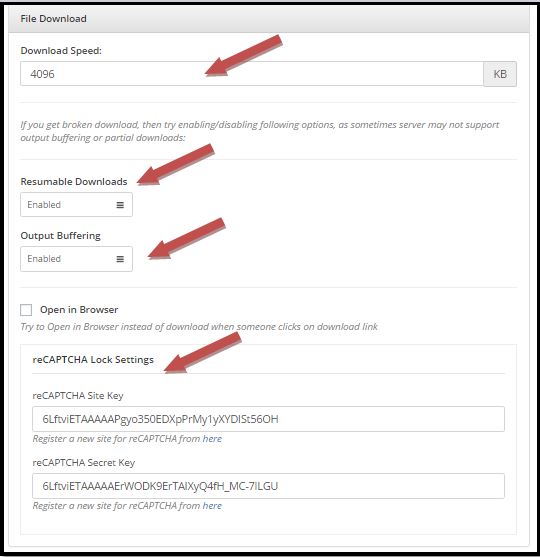 reCAPTCHA Lock Settings – This is another very important security feature WordPress Download Manager comes with. This protects your downloads from spammers and auto registration robots which sometimes try to spam you free login registrations and subscribe to your blog. You can add this functionality before providing access to your download link to users to check they are human and not robots.
Misc Settings – Here you can select the three different style and scripts provided with WordPress Download Manager. These options provide you HTML- and CSS-based design templates for typography, forms, buttons, navigation and other interface components, as well as optional JavaScript extensions. Under this setting, you can select login page, Registration page, and dashboard page. WordPress Download Manager provide shortcodes which you can to design these pages.
 
Premium Settings:
Premium settings provide you some other advanced features if you want to sell products from your website. Here you can setup things like base country ( the country from where you are selling the product), Allowed countries (countries from where your product can be purchased), Enabling guest purchase, asking for billing address at checkout etc. To see more, you can download the plugin and play with it and share your experience. Right now, I am still experimenting the premium features and will update this post once I will be done the experimenting.
---
Adding A New File For Download
To add a new file for download, go to WordPress Dashboard and look for Downloads. Hover your mouse cursor on Downloads and then click to "Add New". A new form will open like below one. Here you can add the Filename, attach your file from the local system or drag and drop the file in the area shown in the image below. You can also write custom messages in the form body area.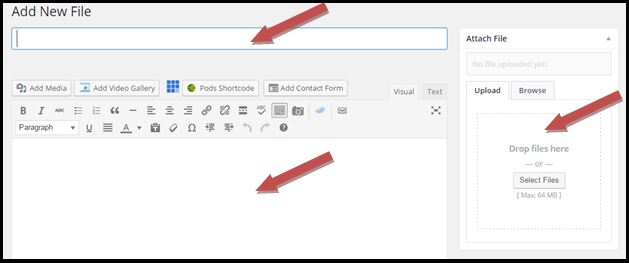 Down below in the same form, you will have "Package Settings" where you have the options to add version to your file, label name, stock limit, show download count and most importantly, it allows access to people who can download the file from the page.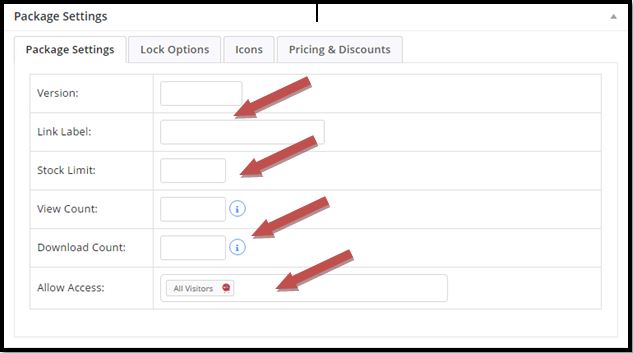 You can provide access to following roles in this package settings:
All Visitors
Subscribers
Contributors
Author
Editor
Administrator
Select ALL who you want to provide access to download the file. For example, if it's a FREE e-book you are providing subscribers at the time when they are signing into your website then its good practice to allow access to only subscribers/Author/Editor/Administrator. All Visitors should only be added if you want to anyone who visits your website can download contents from the website.
Others customizations that are available in WordPress Download Manager Add New Form are:
Lock Options:

Download Icons: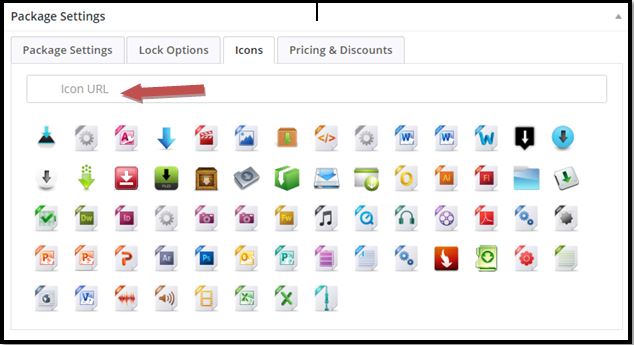 Pricing Discounts Settings: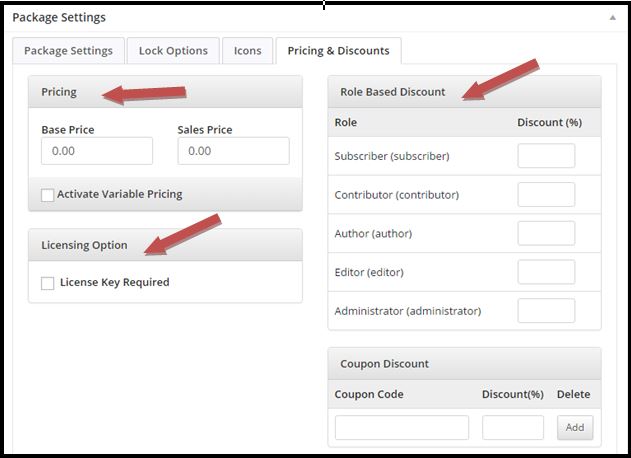 ---
Feature available with FREE version of WordPress Download Manager
WordPress Download Manager helps you manage, track and control your downloads in the best possible way than any other plugin available in WordPress repo. Some of the uniquely available feature in Download Manager Plugin are:
Download Counter which helps in maintaining a track with downloads.
Shortcodes for download links make your work way easier
New templates for file links to make them look professional
WP Thickbox popup for download page looks great
Control who can use this plugin (author, editor, administrator)
Custom download link icons can be added
Custom link labeling
Embed shortcodes
Multi-level Categories for Downloads
Download Speed Control
Password protection
Widget for top downloads
Widget for searching downloads
---
Other FREE Add-Ons 
Google Drive
Use Google Drive Explorer add-on ( free ) to store your files in google drive and link with download manager, get 15 GB free storage space and save your server bandwidth
OneDrive
Use OneDrive Explorer add-on ( free ) to store your files in Microsoft OneDrive and link with download manager, get 15 GB free storage space and save your server bandwidth
DropBox
Use DropBox Explorer add-on ( free ) to store your files in dropbox and link with download manager, get 2 GB free storage space and save your server bandwidth
Box.com
Use Box.com Explorer add-on ( free ) to store your files in Box.com and link with download manager, get 10 GB free storage space and save your server bandwidth