Hello & welcome to DigitalHarpreet.com – A knowledge hub for bloggers who like to start their own online blog or a business, like to make a living from a blog and liberate themselves from the 9-6 day job. My name is Harpreet and I'm the author at digitalharpreet.com. I'm a full-time Software Engineer by profession and founded DigitalHarpreet.Com from my own passion for blogging and earning part-time for me and my family.
---
Why DigitalHarpreet?
I use the Internet to learn something new each day. I wanted to utilize my learning, my knowledge to make some extra income for myself, and for my family. And that's why I created the DigitalHarpreet.Com blog to share my learnings through my blog.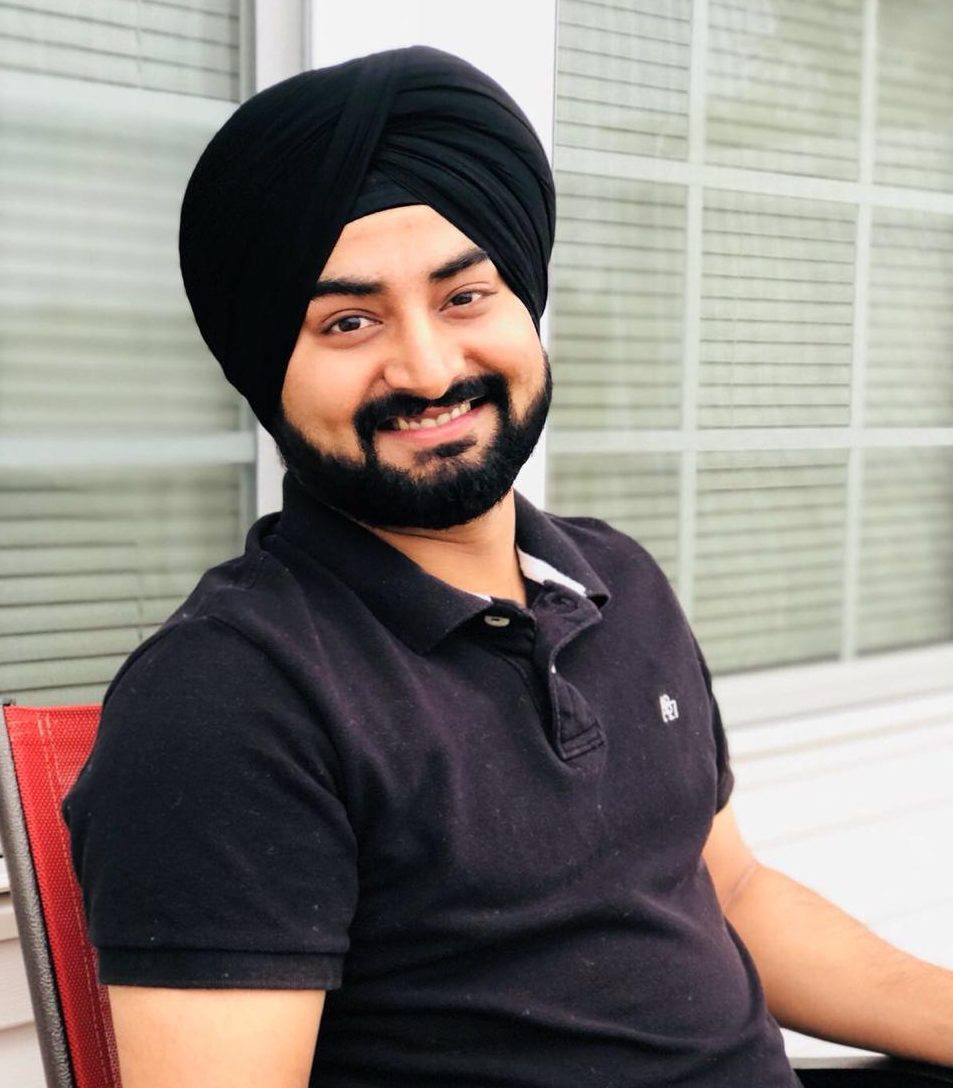 I want to invite all the interested people to join me at DigitalHarpreet, who like to start a blog to learn and at the same time create an additional stream of income. Don't wait & let's collaborate & liberate yourself from working for others.
I started DigitalHarpreet in April 2016 mainly because I wanted to keep a record of my knowledge on blogging and also because I love to connect with different bloggers who are sharing ideas, views, information on how to blog for profit and making money out of it.
Another personal reason why I started blogging is to create my own identity on the web for something I am good at. I also like to encourage you to utilize your time on the Internet for something productive.
If you like to know more about me, please get in touch through my Contact Page or email me at [email protected]
---
If you like to start a blog similar to Digital Harpreet then Download this FREE E-Book (that I crafted with love just for you) on "How to Start A Blog in 30 Minutes" W
---
What Useful You Will Find At DigitalHarpreet.Com
Tips and ideas that I am using at digitalharpreet.com to make money from a blog. I share almost each and every little information about how I am using my blog as a platform to make a second income working only part-time. You will see posts on how to use Google Adsense to generate revenue from a blog, Affiliate Marketing Tips, Best Affiliate Networks for bloggers to promote products of your niche, and much more.
I use WordPress.org as my blogging platform, so I will also share my experience and knowledge of using WordPress as a tool to build professional websites and blogs. You will see posts on how to customize and add new things to the WordPress blog to make it look better and professional.
DigitalHarpreet.com is initially built on the Genesis Framework. I also share tips and tricks which you can utilize to customize Genesis Theme for your blog. Currently, I am using ThemeJunkie's premium WordPress theme Beginner for DigitalHarpreet and I am absolutely loving it because of many built-in features. As a newbie bloggers, if you are struggling in finalizing which WordPress theme is best for your blog then I would encourage you to invest in Theme Junkies Lifetime package. It will cost you $1 a theme with lifetime support from Theme Junkie. You can grab this deal from here. (55+ Premium Theme in $1 each)
Online Marketing, Affiliate Marketing advice, and "How-to" for small business and startups companies.
Reviews, feedback, personal experience, setup of digital tools that are useful for bloggers.
Discount coupons, deals, downloads, etc. of digital products like Ebooks, Web Hosting companies.
Latest news, trends, and changes that major social media sites are making that are useful for their users, bloggers, etc.
Tips and tricks on "How-to" increase web traffic to increase sales, online income, and the number of unique visitors to your website.
You can download the Ultimate List of Traffic Sources FREE E-book to know what traffic sources you can use (paid) to increase your traffic, sales, etc.
Download  FREE WordPress Blog Setup E-book to start your own WordPress Blog. This e-book is a blueprint for a successful blog and will provide each and every little thing that you need for your blog. Once you setup it up like I have explained it in this E-book, you can start monetizing your blog thru Google Adsense program, Affiliate Marketing, Start creating your own email list to sell your own products to your users and so on.
Know More About Harpreet 🙂
Basically, I'm from India and currently working for the IT industry for more than 15 years now. After 10 years, (I know it took a little longer to realize) I can't just work for others and get paid for what I do for them. I wanted to start something of my own.  I created this blog to work for my goal to become a successful online internet marketer. I like to help others to grow along with me who wanted to establish themselves as a successful Marketing Entrepreneur. This blog is dedicated to helping other bloggers to learn to blog, share their own experiences, and promote the blogging medium.
My aim here is to learn, experiment and share every little thing that comes in a newbie marketer mind like "How can I create a successful business that provides service to people", Or if they already created an online business, the next biggest challenge is how to direct traffic so that people can take advantage of it.
In today's Online Internet Market space, people are overwhelmed with lots of information and the challenge is to find the right information which can help them to get around with the real problem. My aim here is to address real problems and provide less but to the point information in my blog.
Subscribe to DigitalHarpreet
You can stay in touch with my blog by providing downloading "How to Start A Profitable Blog" ebook. You can also connect with me on my social media handles – Twitter, Facebook, and LinkedIn if you're active on those networks.
No Spam and No Garbage emails! I am not a big fan of sending emails. If I find something useful which can't wait then only you will see an email from me. Otherwise, I will just post that information on the blog – I also use RSS, Twitter & Facebook as an alternative so no emails to your inbox.
I hope my work will help you on your journey. Let's get started together and make a great life out of our passion for blogging.  Thank you again for stopping at my blog.
Cheers!
Harpreet Siddhu (Harry)