Blogging is not just sharing articles, stories, news etc with your viewers but in my mind "Blogging is about how better you know your readers/audience and how are you serving them". I think that's something we all can agree upon. What do you think?
For me, blogging is not just a medium to express my opinion but a platform to keep my audience filled with useful and most trending, entertaining news too.  I think that's our primary goal right?  But the challenge is –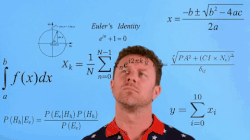 How to use trending topics/issues/news to generate extremely useful blog posts for our readers? 
When we start blogging or a website, we start with choosing a niche, and within that niche, we find out target readers. Everything we do is for them, the specific people, we want to reach out.
Now, it's twice as important that the topics and posts we create, should resonate with them and appeal to them directly.
It sounds fairly easy to do this, but the reality is that you have to dig deeper and discover what's working. Figure out what questions people in your niche are asking.
I believe, solving people problems, feeding them with relevant & correct information are the major goals for any single blog post. (Share in comments what's your goal when you write a blog post?)
In this blog post, my aim is to show you- How can we find those key topics in our niche & convert them into an amazing piece of work – a blog post?
---
Read More: 5 Steps To Convert Your Blogging Hobby Into A Job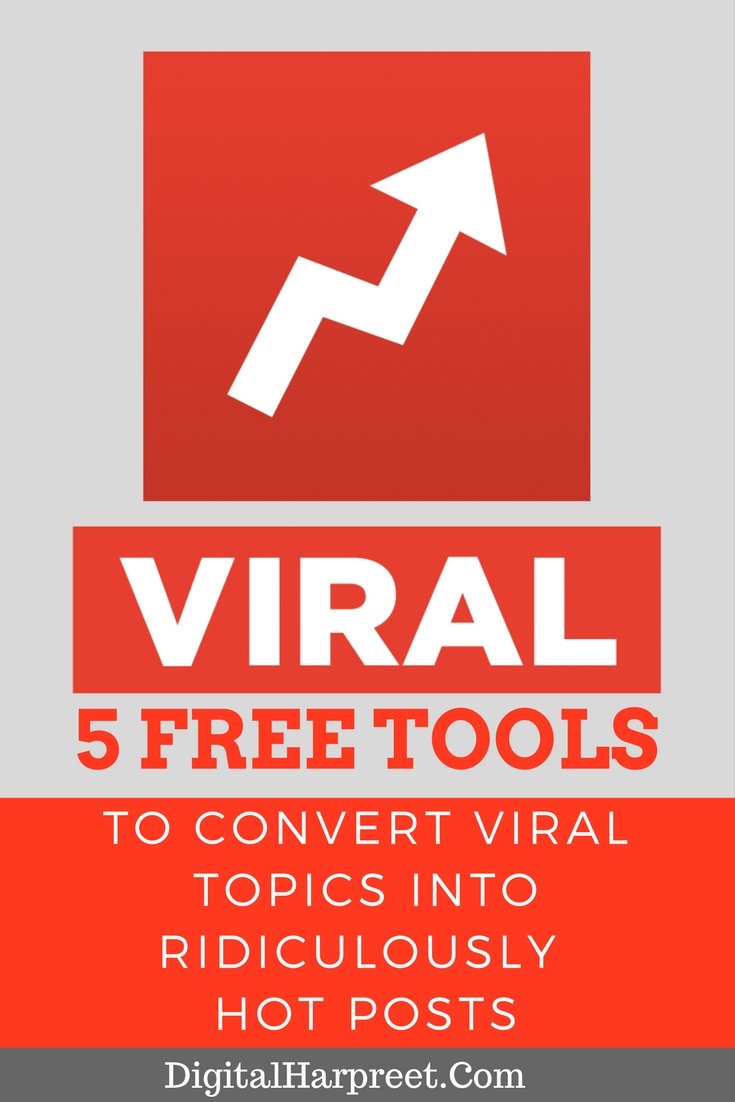 ---
Use These 6 Resources Before You Write Your Next Blog Post –
Writing excellent blog post is fine, but at the same time touching upon the right topic will make yourself a distinguished blogger among other.  These five resources will help you in establishing a connection and producing something which is useful to your readers.
1. BuzzSumo
When you start writing a blog post, you probably wish you could just go somewhere and see what your audience is sharing. Yeah, that would be nice, wouldn't it?
You're not just one thinking this. Turns out, many people that shared the same thought and decided to implement an application that simply does this for you.
It's called "BuzzSumo".  This application allows you to enter a topic or even a competitor's website, and there you go! See below the results for "Shoutmeloud.Com"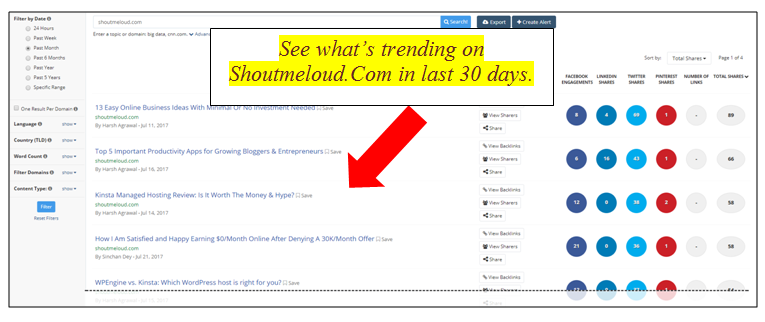 Not bad huh?
You can see what were the top blog posts from "Shoutmeloud.Com" in past 30 days and how many times those articles were shared across numerous social media channels.
After looking this, you must get the idea "What topics are being mostly shared in the blogosphere?".
Now, don't waste any more time & just nail down a thought for your next blog post that correlates with the same idea.
Note: Make sure to not copy exactly what your competitor is doing. Instead, utilize those ideas and use them to create your own copy or a solution. Take it, break it down to the basic parts and then rebuild it in your own way. Be creative in your own approach to get even better results than your competition. Give it a thought, you can do it. I'm 100% sure.
2. Google Trends
Google Trends, is a public web tool, which allows you to see what topics are being probed for most often at any given point in time. You can see which searches are currently trending, and explore the same trending topics in your niche.
Here's what was trending overall during the time I took this screenshot.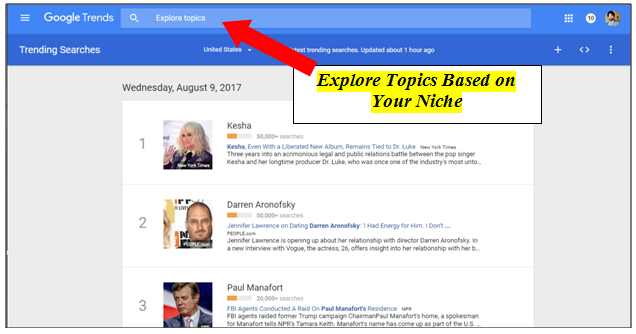 Start using this tool to explore more topics within your niche. Reseach niche topics by Geography to see the popularity of topic in searches in your country, state, city or town.
And if you like to restrict the search topics then use Google Trends Visualizer, this tool allows you to see random search topics on Google and when you click on them, it will find a list of websites where you can learn about that topic. Pretty cool huh??
3. Quora
Quora is another online tool to streamline your trending topic research and explore them in-depth. I use Quora myself, and I must say, it's something that everyone should use.
For people who don't know "How it works?" – The website is basically a question/answer based service, where people can post their questions on any topic and have them answered by someone else who is knowledgeable on that subject.
Really easy to use and helpful to set you up as an authority in your field of knowledge. You can connect with me on Quora from here.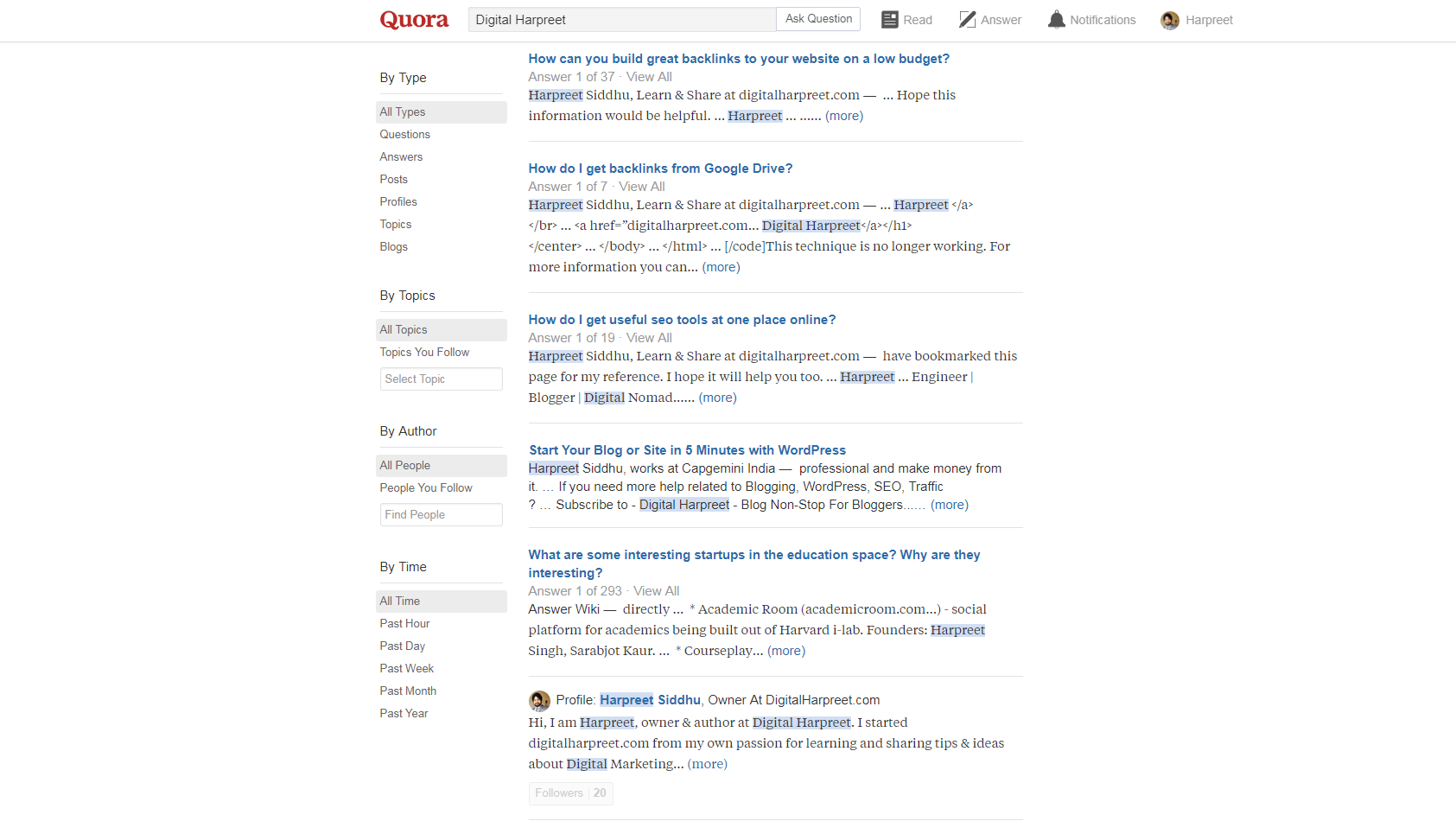 See? Just type the topic that you are planning to write a blog post and hit search. You will get a list of questions that people are asking on that topic along with answers from the subject matter experts. You can read the answers before writing your blog post. And if you already have your blog post written then you can even write your own answer for that questions to generate some traffic back to your website. Pretty useful!
4. Buzzfeed
Buzzfeed may not be your main source of information, but it's one of the major providers of topics for blogging. You can use Buzzfeed to find various categories of entertaining ideas for your next blog post.
Here's an example of something that was trending on Buzzfeed when I took this screenshot: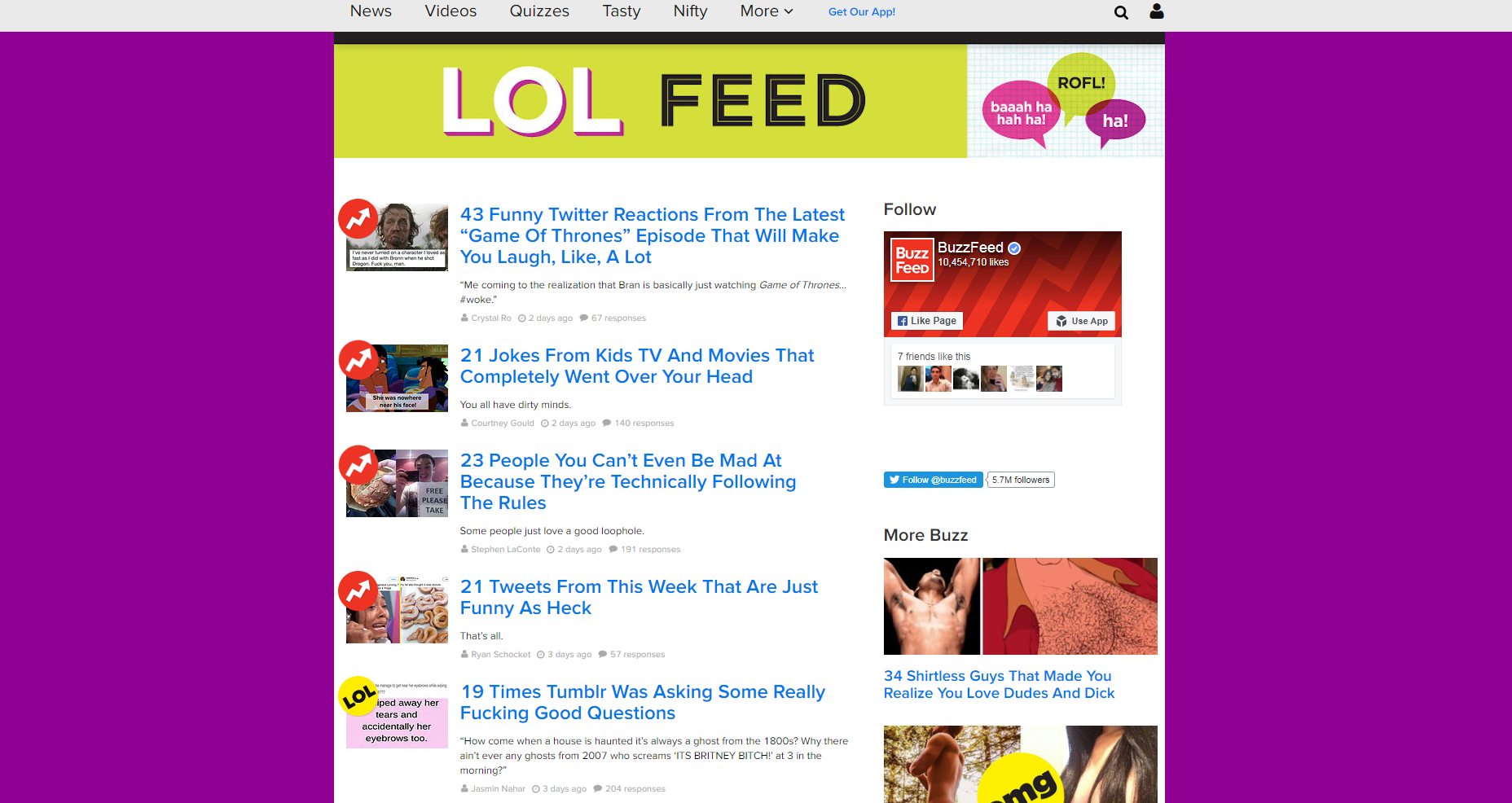 It may seem silly, but there are plenty of topics that you can choose from.  If you're feeling a bit funny, or you just have to include a few memes in your next blog post, you'll find some cool stuff here. 🙂
5. SurveyMonkey
SurveyMonkey is another application that allows you to get the information directly from the source.
You can use this application to ask your audience directly while finding the perfect topic for your next blog post.
Just add a quick little-embedded survey into your blog post/page and ask the readers a question or present them a list of topics to choose from.
Once you have the survey results directly from your own audience then it will make more sense for you to feed them a detailed data-driven blog post. I'm positive they will love it.
Final Words of Advice:
Knowing your audience represents the first step, but getting to know them? That's the hard part. These tools are here to help you with exactly the later one.
Searching out questions that your audience are asking, looking at trending topics, and questioning them through surveys are all excellent ways to connect with them and finding out what the hell they really want to see.
Once you have that info, you'll be poised to write a large number of blog posts, that will become extremely viral/hot in your blog niche.
I hope this information will help in some way. Don't forget to share your strategies like how are you coming up with an idea for blog posts? And once you have a topic, how are you doing your research, collecting data etc? Anything which you think relevant, please share here.
Please share your thoughts and make this blog post a useful one for the fellow readers. And please, don't forget to connect with me on my social channels. Thanks for the read. Cheers!
Read More: How to Create Ideal Content for Your Blog