Starting a personal development blog is something that we've all thought about at some point. It might be because you're stuck in a job you don't have much passion for. Maybe you want a side-project? Or perhaps you're just trying to start something and see where it goes?
No matter why you're trying to do it, the steps to making it a success are the same for everyone. Take a look at our 5 favorite tips and you'll be posting amazing content and building a solid readership before you know it.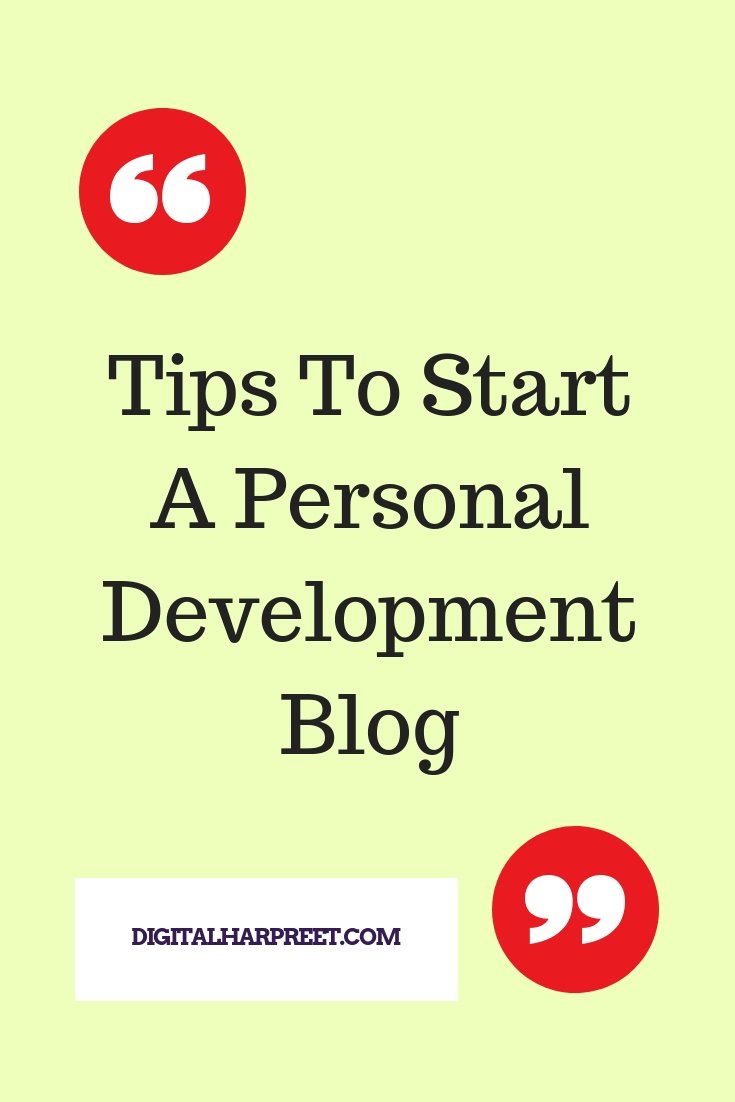 # 1. Make Some Tech Choices
The starting point for your blog will always be the tech which is good news for some of you, and a nightmare for others! The key thing to remember here is that there's no use buying something overly complex if you're not comfortable using it. And there's also not much benefit in buying something super cheap if it doesn't have all of the functionality that you need to get your blog off the ground.
Striking the right balance is essential here, and one of the most common ways people do this is with a DIY platform like WordPress. When you sign up for one of their themes it'll be straightforward to buy a hosting package at the same time — that's the technical part you need so that your website can actually go live.
Choose a theme that compliments what you're going to write about, and if you're in doubt about whether you need half a dozen exotic plug-ins why not give them a miss for the time being?
50+ Premium WordPress Themes in Just $49.50 – With Lifetime Support
Must Read: 11 Factors To Consider Before You Choose Web Hosting Company
# 2. Pick a Memorable Domain
Next up is your domain. It's what sets you apart from your competition by ensuring that you're memorable and easy to find. A little market research is really important at this point.
You may think of your personal development blog as a pet project that you're doing just because you're passionate about it, and that's great. But remember that even if you don't have immediate plans to try and monetize it, you still need to ensure your readers can find you nice and easy. Clearly, if there's a world-renowned blog with a domain that is just a spelling mistake away from the one you intend to use then you'll want to go in a different direction.



Try and keep it to a single memorable word like Amazon, eBay, or Moonpig and you'll be off to a great start.
Must Read: Checklist For Beginners To Start A Professional Blog
# 3. Write What You Know
Too many new bloggers struggle for content because they end up trying to cater to every possible type of reader. As with any type of writing the secret is to write what you know. Take the writers who run Trust My Paper, for example, they make a living by writing about the topics they're experts in — which is exactly what you should do.
This doesn't mean that you need to have a Ph.D. in some archaic specialism. It means that you should start by telling your story and the lessons you've learned along the way. Take it from there and you'll be surprised at how naturally the new ideas begin to flow from your pen as you slowly turn into a seasoned writer.
Must Read: 5 Content Writing Tips for Bloggers

Must Read: Make Ideal Content For Your Blog Using These FREE Tools
# 4. Read Other Blogs
Writing is a skill that can be learned and refined with practice. One of the main ways in which you can achieve this is by reading widely and paying particular attention to what your peers are doing.



This doesn't mean that you need to copy what they're writing about (as you'll see from the next point originality is key). What you're doing is exposing yourself to a wide variety of different topics and writing styles. It's all about becoming an authority in your area if you want your blog to really take off. So why not invest a few minutes every day so that you have a comprehensive picture of the world of personal development?
# 5. Always Strive to be Original
There's nothing more important than having original content on your blog. If you end up rewriting articles and topics you've seen elsewhere then they may read well, but people will have already read something similar that day.
Write about what you know and read widely so that you can give your readership something unique that draws them in. If you're struggling for a topic one day then take a break so you can gain some fresh perspective. That way you can come back to your desk inspired to pen to paper.
Now all you need to do is get writing!